NOUVEAU: Ecoutez ma chronique radio mensuelle « Immobilier et bâtiment durables »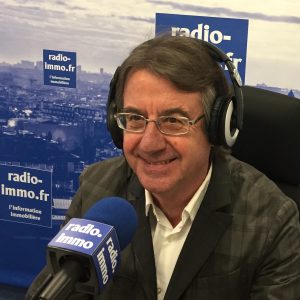 Chronique 1 : Les trois préoccupations de la chronique Chronique 2 : Troisième révolution industrielle, innovation et destruction créatrice Chronique 3 : Obsolescence immobilière et développement durable
RESULTATS CHIFFRES DE LA POLITIQUE ENVIRONNEMENTALE DE LA FRANCE : DES PROGRES INDENIABLES, DES PRATIQUES A MODIFIER EN PROFONDEUR
L'OCDE a publié en 2016 son troisième Examen Environnemental relatif à la France, après ceux de 1997 et de 2005. En complétant avec d'autres informations, c'est l'occasion de faire un point sur les résultats de la politique environnementale de la France.
Rattrapage du retard français
Jusqu'au milieu des années 2000, la politique environnementale de la France est peu ambitieuse (même si certains éléments en ont été définis dès les années 70). Un exemple, relatif au secteur du bâtiment, significatif parmi d'autres : la directive européenne n° 2002/91/CE relative à l'efficacité énergétique des bâtiments est publiée le 16 décembre 2002. Près de quatre ans plus tard, début 2006, aucun texte de mise en œuvre de la directive n'est publié en France. Le retard en particulier vis-à-vis des pays de l'Europe du Nord et de l'Allemagne est alors très important.
QUANTIFIED RESULTS OF THE ENVIRONMENTAL POLICY OF FRANCE: UNQUESTIONABLE PROGRESS AND PRACTICES TO MODIFY IN DEPTH
The OECD published in 2016 its third Environmental Examination on France, after those of 1997 and 2005. By supplementing with other information, it is an opportunity to take stock of the results of the environmental policy of France.
French delay upgraded
Until the mid-2000s, the environmental policy of France is unambitious (although some elements have been defined since the 70s). An example concerning the property and construction industry, significant among others: the European Directive No 2002/91/EC on the energy efficiency of buildings was published on 16 December 2002. Nearly four years later, in early 2006, no text implementing the Directive was published in France. Particularly the gap vis-à-vis the Northern Europe countries and Germany was therefore very important.